SFM - Swiss Forum for Migration and Population Studies
News
The Borders of Equality Podcast - 16.05.2020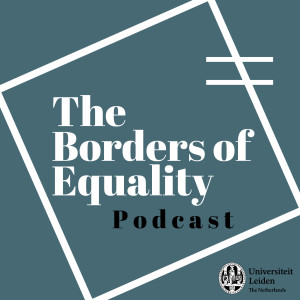 Since the beginning of the pandemic, countries around the world have adopted drastic measures to contain the spread of the coronavirus. International mobility has been severely disrupted and governments have imposed severe controls on who can enter their territory. In this episode, we discuss the consequences of the global pandemic for immigration and immigration control, and the inequalities that underpin it. Our guest Lorenzo Piccoli has been tracking restrictions on mobility since the beginning of the crisis. He is a scientific officer at the Swiss national centre for research on mobility "on the the move" at the University of Neuchatel in Switzerland and a researcher of GLOBALCIT at the European University Institute, Florence.
---
SFM 73 : PROBST, Johanna, D'AMATO, Gianni, DUNNING, Samantha, EFIONAYI-MÄDER, Denise, FEHLMANN, Joëlle, PERRET, Andreas, RUEDIN, Didier et SILLE, Irina, 2019.
Marges de manœuvre cantonales en mutation : politique migratoire en Suisse
Kantonale Spielräume im Wandel : Migrationspolitik in der Schweiz
Pour les commandes d'exemplaires papier (30.- CHF par exemplaire) veuillez contacter secretariat.sfm@unine.ch
---
L'étude 74 du SFM est en ligne !
SFM 74 : FEHLMANN, Joëlle, EFIONAYI-MÄDER, Denise, LIECHTI, David et MORLOK, Michael, 2019. Bildungsmassnahmen für spät eingereiste Jugendliche und junge Erwachsene : privat (mit)finanzierte Bildungsangebote für Asylsuchende.
Mediendossier - Version abrégée - Kurzfassung - Dossier presse
---
Au-delà des idées préconçues
Venez découvrir les clips-vidéo du NCCR on the move "Au-delà des idées préconçues"
---
More informations
INFO CORONAVIRUS : Les heures d'ouverture du secrétariat du SFM sont réduites (8h00 à 12h00) dès le 16 mars 2020 et jusqu'à nouvel avis. Nous restons à votre disposition par email : secretariat.sfm@unine.ch
Annonce
Ausschreibung: «Zugang zu Bildung für Geflüchtete»
Wie können alle jungen Geflüchteten unmittelbar nach ihrer Einreise durch Bildung gefördert werden? Die Volkart Stiftung und die Stiftung Mercator Schweiz suchen im Rahmen einer Ausschreibung nach Initiativen, die die strukturellen Bedingungen für den Bildungszugang von jungen Geflüchteten verbessern.
Procédure de consultation
Modification de la loi fédérale sur les étrangers et l'intégration : restriction des voyages à l'étranger et modification du statut de l'admission provisoire